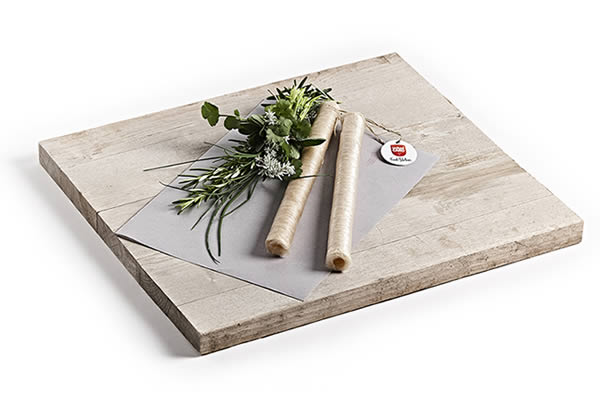 Vegetal casings
Our edible casing is composed of natural polysaccharides, water and glycerin it is an alternative to cellulose casings, collagen and even to natural casings and its components are comply with KOSHER certification and with Halal requirements guaranteeing the quality of the product at all times.
As it is composed of ingredients that do NOT originate from animals, it is ideal for the products intended for people who are committed to consume goods that do NOT come from animals such as vegetarians, vegans, etc.
If you need more information about our Vegetal Casings you can call us +34 958 71 22 83 or leave us your information in the following form. We will contact you to let you know all the details.
Advantages of the vegetal casing
Free from all known allergens.
Non GMO
The casings is processed in an exclusive production line to ensure the absence of cross contamination.
Resistance.
Bacterial purity.
Stability of the product diameter.
High manageability.
Improves the yield of stuffing.
No artificial colors.
All components of the casing have vegetable base and do not contain products of animal origin.
The casing is microbiologically inert.
Recommendations for use
Store in a cool, dry place.
Once the box is opened, store the casing in its original container and vacuum closed to preserve its properties.
Avoid direct sun exposure.
Do not soak prior to use.
For cooking on the grill, parrilla grill, oven or pan.
Additional Information
Presentation
Stick.
Cardboard boxes of different quantity depending on the caliber.
Storage
Fresh and dry place.
Calibers
17, 20, 23, 26, 32mm Ø.
Qualities
N/A